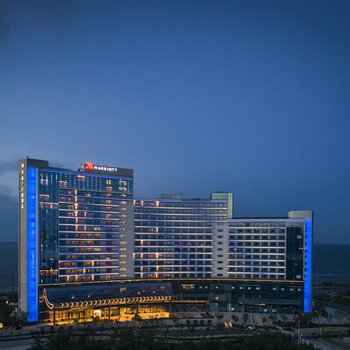 Opened in 2018, the Marriott Yantai offers travelers a pleasant stay in Yantai, whether for business or leisure purposes.
Yantai Railway Station is the closest major transportation option, approximately 21km away. Traveling to and from the railway station is easy with Yantai Railway Station located approximately 21km away.
After a long day of sightseeing, guests can retire to the comfort of the hotel. Travelers requiring pickup service can book this directly through the hotel. For guests' convenience, airport pickup can be arranged. This Yantai hotel provides parking on site.
If cleanliness is important to you, this hotel makes an excellent choice, as our guests consider this to be one of the cleanest hotels in the city.